In August 2009, St. Paul officers pulled Justin Teigen over for a traffic violation. According to police reports, he fled from officers, crashed his car and then took off on foot. Hours later, his body was found in a recycling bin.
Toshira Garraway, who was Teigen's fiancée, said Tuesday she believes the St. Paul Police Department would be implicated in his death and have delayed releasing evidence to cover up their misconduct.
Because of those delays, Garraway said she could not gather enough information in time to file a lawsuit against the City of St. Paul. It's now been 12 years since Teigen's death, she said, nine years after the statute of limitations expired for cases involving a wrongful death by a police officer.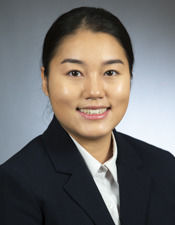 Rep. Samantha Vang
Rep. Samantha Vang (DFL-Brooklyn Center) says existing law must be changed so families can get justice no matter how long ago a wrongful death at the hands of a police officer occurred.
She sponsors HF717, which, as amended, would extend the statute of limitations to six years for filing civil lawsuits for wrongful death of a person by the police. As introduced, the bill would have altogether eliminated the statute of limitations for that crime.
Additionally, the bill that Vang successfully amended to call "Justin Teigen's Law," would eliminate the statute of limitations for sexual assault committed by a police officer.
The House Public Safety and Criminal Justice Reform Finance and Policy Committee on Tuesday laid the bill over for possible omnibus bill inclusion. Sen. Sandra Pappas (DFL-St. Paul) sponsors the companion, SF2021, which awaits action by the Senate Civil Law and Data Practices Policy Committee.
Another adopted amendment would change the start of the six-year limit from the date of death to when the "Bureau of Criminal Apprehension or effected agency receives notice of declination of charges or at the completion of criminal proceedings."
In both kinds of cases of alleged police misconduct, the bill would make the changes retroactive, but would require actions that would otherwise be time-barred under a previous version of the statute be brought within five years.