Dear Neighbors,
It's hard to believe we are wrapping up our third week of the 2019 legislative session. It has been a humbling experience and I'm grateful for this opportunity to elevate your voice at the Capitol.
I'd like to extend a big 'thank you' to everyone who attended our first community Listening Session last Saturday. You can read about our topics of conversation here. It was the first of many I plan to host to gain direct input from all residents in the nine cities which comprise our district. I've attached an invitation to this email to let you know of future opportunities if you couldn't make it last week.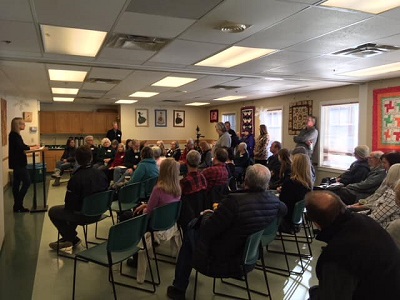 Being accessible to you is a top priority of mine, and I look forward to hearing from you on the issues most important to you and your family.
Committee Work & Legislation
Throughout last week, House committees held their first public hearings, which were largely informational presentations by state agencies to get new legislators up to speed on budget and policy issues (and provide updates for returning legislators).
In the Environment and Natural Resources Finance Division, we heard from state agencies such as the Department of Natural Resources, Pollution Control Agency and the Board of Water and Soil Resources on the impacts of the federal shutdown in Minnesota. You can follow the committee's work here.  
I've co-sponsored a handful of bills, one of which seeks to address the high insulin prices in Minnesota. This bill was introduced on Tuesday. At a news conference, legislators said they'd aim to require pharmaceutical companies to be more transparent about their reasons for boosting insulin prices and set up a system that would allow those with diabetes to access refills if they can't afford the drug.
The calls for reform came a day after the nonprofit Health Care Cost Institute reported that the price for drugs used to treat type 1 diabetes nearly doubled in the last five years. All Minnesotans with Diabetes should not have to worry about rationing or even going without their insulin because of the expense. I'll keep you posted as the legislation moves forward in the House.
Constituent Visits
The best part of the work at the legislature is meeting with constituents from our district. It was great running into Maggie Warner of Excelsior my first week on the job right before a floor session in the Capitol.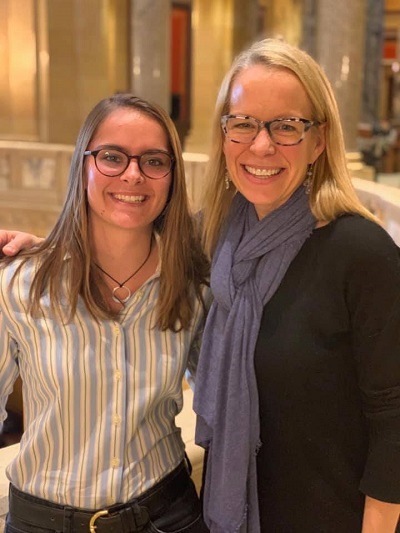 If you're visiting St. Paul, I hope you'll stop by my office to say hello. My office number is 651-296-4315 and you can also reach me via email at rep.kelly.morrison@house.mn.
Please keep me updated on your thoughts, concerns and general feedback. I appreciate hearing from you and value your input.
Sincerely,
Kelly