Dear Neighbors,
I hope you've been able to enjoy our beautiful spring weather. The next few weeks at the Capitol will be very busy. Here's an update from Saint Paul:
This week the House is continuing to rush passage of mega budget bills including measures related to taxes, health and human services, transportation, public safety, jobs, agriculture and the environment. There are many controversial items moving forward within these bills including anti-protest measures, a tip penalty for tipped workers, preemption language to rollback earned sick time for workers and prevent higher wages and better benefits, and an anti-choice ultrasound provision to name a few. With two and a half weeks left to go, Republicans should focus on the issues where we agree instead of trying to distract and divide.
Much of what the Republican majority is proposing is out of touch with Minnesota's values, especially when it comes to education.
Emergency Aid for Minnesota Schools
Twenty-six metro area school districts, including Minneapolis, are facing immediate budget deficits that could result in layoffs for hundreds of teachers, elimination of extracurricular activities, and larger class sizes in the coming year. In response to these funding shortfalls, Governor Dayton announced a proposal to deliver one-time Emergency School Aid for school districts across the state. Governor Dayton's proposal would increase school resources by 2 percent in the coming year, amounting to an additional $126 for every student in Minnesota. This plan would protect $6.1 million for Minneapolis Public Schools.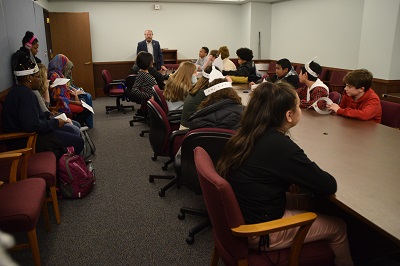 Rather than focusing on tax cuts for corporations like the Republicans in Minnesota and Washington D.C., I'm committed to improving opportunities for our students and Minnesota families. The people of our community should expect nothing less.
Beacon Interfaith Housing Collaborative
Beacon Interfaith Housing Collaborative is a tremendous organization that works with leaders and advocates in congregations and with their elected officials to influence public policies and funding for housing programs and services. Beacon has been advocating for $140 million in bonding to build affordable housing for communities across the state. Far too many families, seniors, young adults, and single people are paying more than they can afford toward their homes.
Disappointingly, House Republicans shortchanged this organization's bonding request. All Minnesotans deserve a home that's affordable and safe. I'll keep advocating for more affordable housing funding in the compromise version of the bonding bill.
You can learn more and get involved with Beacon's efforts here.  
Please continue to reach out on any issue important to you. I appreciate your input.
Sincerely,
Raymond Dehn