Minnesota beer drinkers may be able to buy some of the state's most popular brews directly from their brewers.
Sponsored by Rep. Zack Stephenson (DFL-Coon Rapids), HF2767, as amended, would raise a limit that currently prohibits breweries – specifically Surly, Summit, Schell's, Fulton and Castle Danger – from selling growlers to-go from their taprooms, effectively making them victims of their own success.
Brewers that make more than 20,000 barrels of their own beer cannot now sell the to-go growlers. The bill would raise that cap to 150,000 barrels.
The House Commerce Finance and Policy Committee voted 14-1 Friday to approve the omnibus liquor bill, after adopting a delete-all amendment, and refer it to the House Ways and Means Committee. The companion, SF3008, is sponsored by Sen. Gary Dahms (R-Redwood Falls) and awaits action by the Senate Commerce and Consumer Protection Finance and Policy Committee.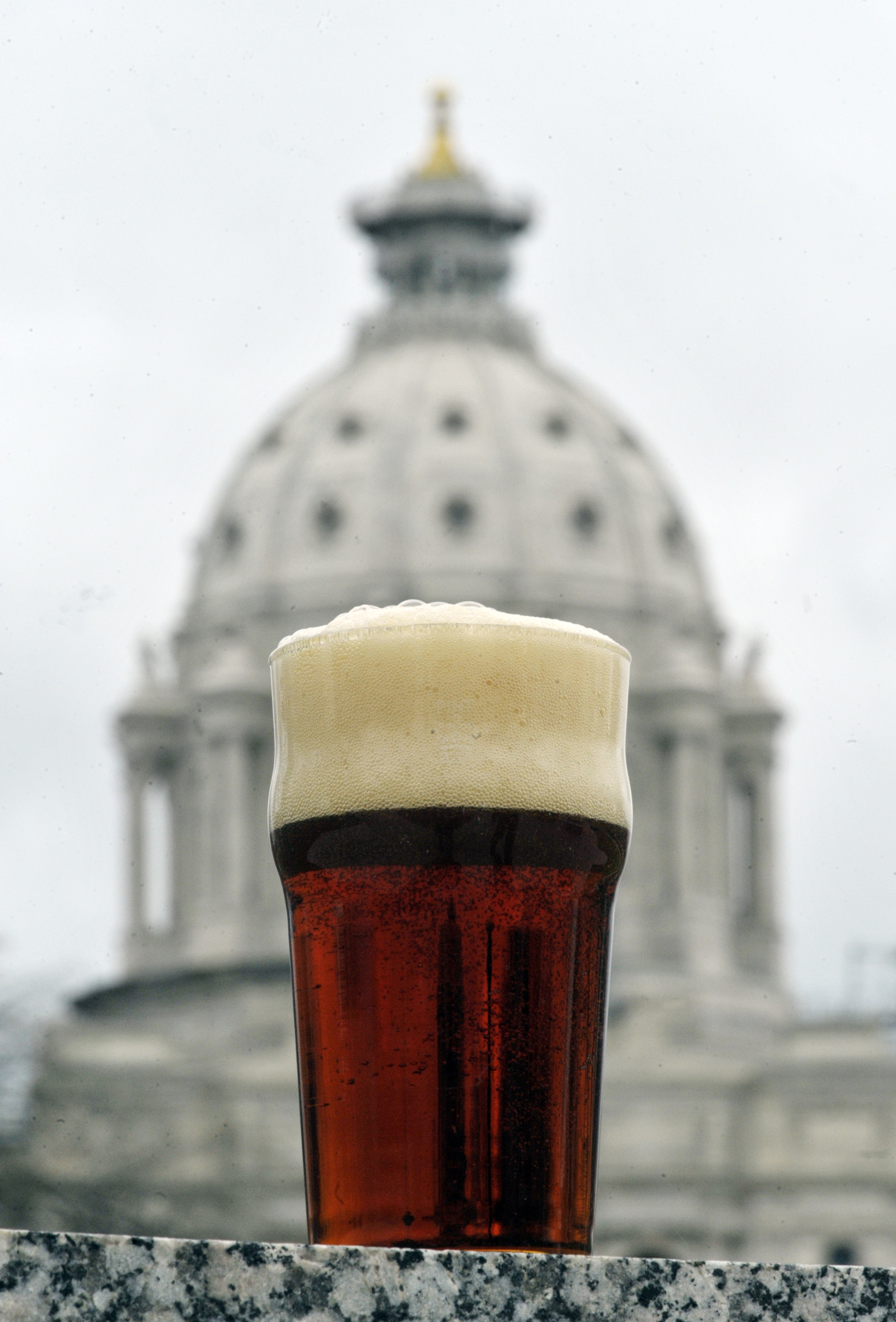 (House Photography file photo)
Stephenson said the bill, which he called "the most significant liquor package the Legislature has adopted in many years," would make necessary and needed reforms, although work on the legislation will continue. 
"I think we've made a ton of progress, I think we're on the cusp of having a really strong agreement and a bill that allows our liquor industry to continue to grow and thrive," he said. "… This presents the opportunity to have a stable liquor regulatory regime in Minnesota that everybody can live with for the next five years."
The bill would also make changes to the state's open wholesaling law that requires importers of intoxicating liquor to make it available to all wholesalers and manufacturers in the state equally. Some distilled spirits, along with wine and malt liquor, are currently exempt from this requirement, but the bill seeks to impose the open wholesaling requirement on all importers and in-state makers of distilled spirits.
"Minnesota businesses and consumers enjoy competition, choice, quality service, and fair prices for distilled spirits," supporters of the proposal wrote in a letter submitted to the committee. "The Legislature must act to preserve open wholesaling of spirits so consumers, private and municipal liquor stores, restaurants, and taverns can continue to benefit from a competitive marketplace."
The legislation would also establish a nine-member liquor regulation advisory council, appointed by the governor, to make recommendations on all proposals coming before the Legislature that would modify the state's liquor laws. Council members would represent liquor retailers, wholesalers and producers.
Other provisions in the bill would:
impose a tax on direct ship wineries and require them to obtain a license;
allow distilleries of any size to operate a cocktail room;
allow 17-year-olds to serve alcohol. Members adopted an amendment adding comfort language to make clear 17-year-olds could only serve the drinks, not prepare them;
amend the definition of "brewer" to include any person who owns a malt liquor brand;
modify the definition of "beer" to include malt substitutes and that definition would also include any beverage meeting the definition of malt liquor;
allow municipalities to issue on-sale wine and beer licenses for town ball games. The committee adopted an amendment to also include a racetrack near Bemidji and "about 100 resorts" in northern Minnesota;
allow establishments showing live FIFA World Cup games to sell alcohol 30 minutes before, 30 minutes after, and during the game. Only existing on-sale intoxicating liquor license or 3.2% malt liquor license holders would be eligible for the extended hours;
allow municipalities to issue a seven-day liquor license to county fairs and agriculture associations, rather than four days as is the current maximum for a temporary license;
appropriate $250,000 to the Department of Public Safety's Alcohol and Gambling Enforcement division to hire two additional full-time employees;
modify packaging requirements for some small brewers; and
authorize various local liquor licenses.
These are some of the bills that have been incorporated, in part or in whole, into the omnibus liquor bill.